Shopping Cart
Your Cart is Empty
Thank you for your business!
You should be receiving an order confirmation from Paypal shortly.
Exit Shopping Cart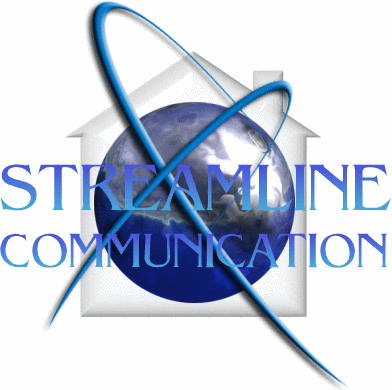 STREAMLINE COMMUNICATION OF DENVER, COLORADO
Audio, Video, Structured Cabling, Video Surveillance, Prewire, New Build, Home Theater, TV, Wall Mount
Security Cameras, Denver, CO
Surveillance, Denver, CO
Wait, do I need a surveillance system?
Every business and home has unique security requirements. Identify your requirement first.
Do you want to monitor your cash registers and employees?
Do you want to keep your property safe from thieves?
Do you want to keep your loved ones safe at all times?
Do you want to monitor visitors?
Do you want to know the shopping pattern and preferences of your customer?
Do you want to keep track of your inventory?
Do you want to prevent shoplifting and catch those who are doing it?
Do you want to ensure that restricted area security is being maintained?
Do you want to increase employee productivity and give them accurate feedback?
Do you want to keep vandalism at bay?
Do you want these bullet points to go on forever?
The simple truth of the matter is that security cameras have a lot of applications. Whether or not you need a system is dependent on a lot of things. A surveillance system can be designed for a small home just as well as it can for a corporation located in a giant skyscraper with armed guards and evil laughter in the halls. Like we said, cameras can go anywhere and for anyone.
Denver Camera Security Systems
Quality CCTV Systems Installed Locally in Denver Through Streamline.
Streamline continues to offer their unmatched level of service and pricing from their centrally located sales staff but have now added the local touch for the Denver area.
Enjoy the full line of DVR / CCTV Camera Security Products from the Internets most trusted supplier and receive local installation.
Whatever your Camera Security needs call 720-353-2803 today to request more information on how to get started with your project.
Provide Safety to Your Family & Work.
Watch your property, investments, or valuables!
Safe Guard Your Home or Business!
Streamline Communication was founded in 1996. Our main office is in Lakewood. Colorado. We began with focus on small business management through remote video surveillance. As the need for security and surveillance rose, we met the demand with state of the art cameras, alarms, and access control. We also support the average family with residential high performance cost efficient security systems.
Have peace of mind knowing that you will have a 24hr monitoring ability and recordings, of your business, properties, or most important, the place you call home.

How much is the saftey of your employees, tenants or family worth? In addition to lowering workers compensation insurance, homeowners insurance, and everyday stress levels, our services will provide the power of omnipotence through technological advances in todays growing security industry.

Monitor your premises anytime from anywhere in the world using Internet, cellular phone, handheld wireless devices or the ordinary phone lines

Digitally observe and record any event

Monitor and control all electronic systems and machines, e.g. point of sale, lights, doors, alarms

Investigate incidents, retrieve and playback events by any time, date or location

Perform virtual patrols from anywhere using the Internet

Intervene and assist in real time when an event occurs

Provide 24/7 protection for your facility

An investment in video security systems has been shown to result in a return on investment in just 12 to 18 months

Reduce Employee turnover by providing a safe environment

Reduce shrinkage and employee theft

Enhance physical security effectiveness

Deter crime and fraud

Reduce liability insurance

Protect your physical assets

Improve management control
Big Brother is Watching You!!

Do you know what is going on behind your back?

Do You Know What Your Employee or Babysitter is Doing?

Let us help you protect your family and/or work environment!

0

/